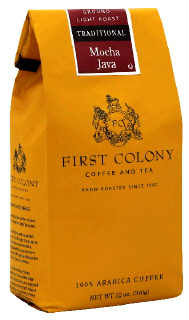 Tea is one of the oldest products which have been using pouch packaging from a long time. Tea, coffee and other beverages find the concept of pouch packaging quite inapt. Tea and coffee require strong and safe containers for retail shelving. When it come to packing beverages retailing you have to be sure about the type of packaging you choose. Tea packaging is improving the sales of packaging industry. "Standuppouches.com" is providing high quality and extensive tea packaging services which is more than enough to satisfy the requirements of any tea selling companies. Mostly herbal tea bags prefer using pouch packaging as it is more convenient for them.
Well the "Standuppouches.com" is the best choice for you. They are the proud makers of all kinds of tea packaging since 1980. You will definitely find a package which will suit your requirement in terms of size, shape and material. In fact if statistics are to be taken into consideration then "Standuppouches.com" is the largest stock holder or unprintable tea packaging for your product or business. You will find packages of variety of colors and sizes to suit your purpose. Some of the major color that is offered in the packages are blue, red, green, shiny gold, matt gold, white, silver, etc. They hold quite some reputation in the marketing industry and would be the best choice for you to order herbal tea bags for your product. They take full responsibility of delivering the packages to you within 7 days, in any part of the world with the help of FedEx and DLX couriers.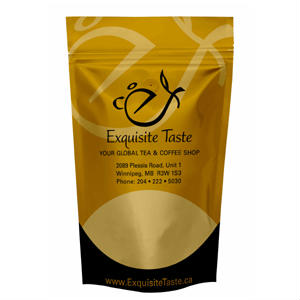 In "Standuppouches.com" you will find tea packages that would carry the message you ask them to print on it. You will find packages that are suitable to contain products from 70 grams to up to 2 kilograms and most important you will also tea packages that come with zippers. The zippers ensure that you can keep the content for some other times if you are unable to use it in one go. The shape of the packages provided by us is generally oval with a gusset at bottom which provides a flat and stable base for the package to stand anywhere. Most importantly they are very easy to carry and can be kept anywhere. They take very less space and can be disposed easily when their utilization is over.
We also have organic tea bags which are a perfect container for organic loose leaf tea. When a customer buys loose leaf tea he prefers to go for a product that comes in a pouch because it is extremely easy to carry, use and store. It also takes very less space in a kitchen shelf. Paper tea bags are most suitable for tea packaging purpose. As loose leaf tea is dry and powdery solid material paper bags are best suitable for keeping it. They are also cost effective and efficient in their own way. They are light weight too. Once fully utilized the empty tea bags are easy to dispose off to. You can just toss them in the waste bin.